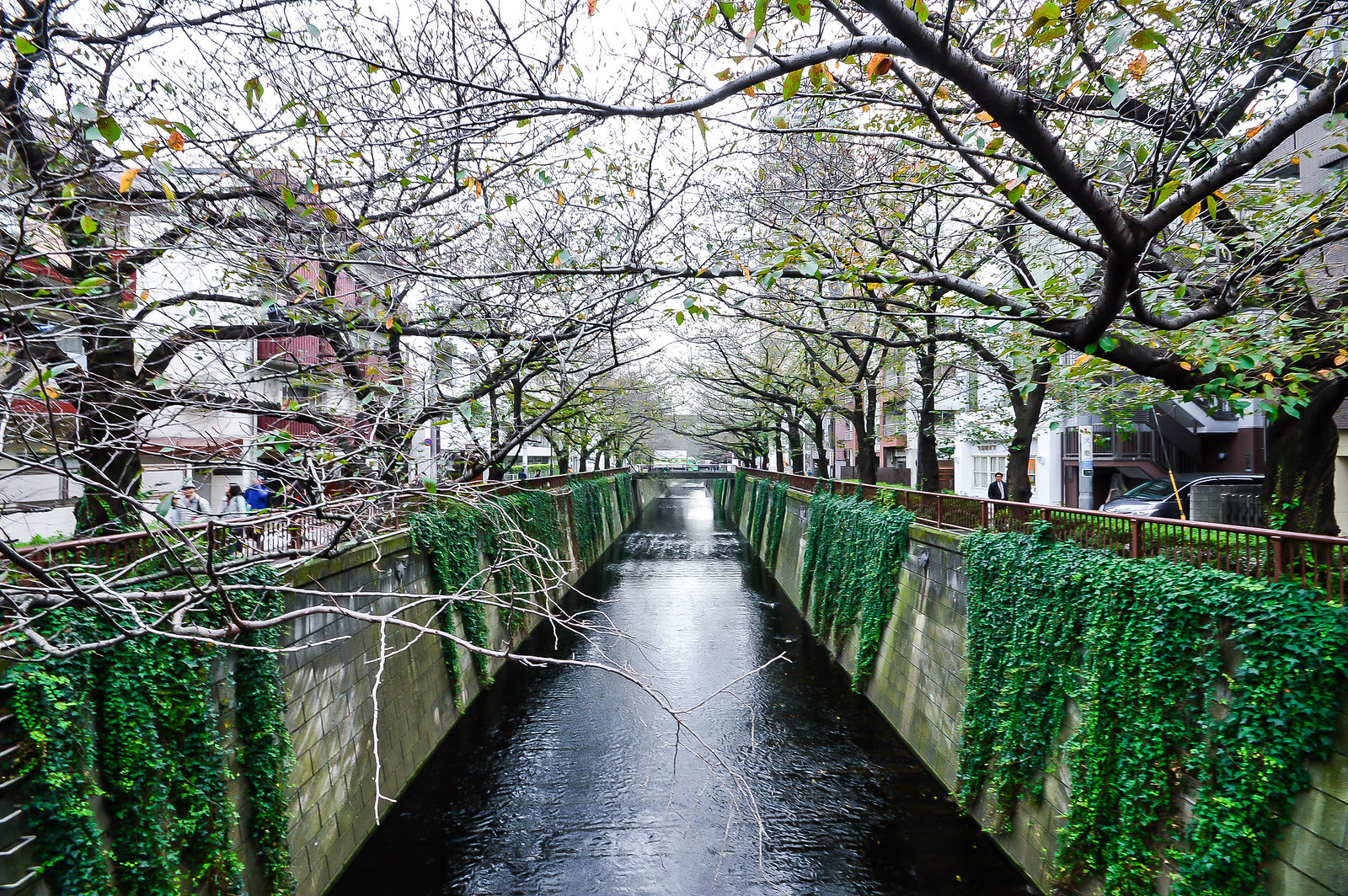 Since we'd already been to all the essential must-visit spots around Tokyo over the last few years (y'know, Shibuya, Shinjuku, Asakusa, and all that), we made it our priority this time around to avoid the well-trodden areas and to hit up more obscure parts of the city. Cue Nakameguro, which is pretty famous for its cherry tree-lined river and tranquil streets.
The area around the Meguro River is enchanting in Autumn, when the hidden late morning sun shrouds the quiet walkways in silver light. While Nakameguro certainly is a bit of a ghost town on weekdays, James and I quite enjoyed the peaceful atmosphere, plus it was something we probably needed at the start of our week-long finally-some-time-away-from-work vacation in Japan.
After a quick photowalk around the area to satisfy our wanderlust, we stopped for lunch at a ramen joint. Nogata Hope was a good choice, though I'm not so sure what their restaurant slogan means…? "Hope your good "Ramen" life" indeed. If you're thinking of visiting the Nakameguro area and need a good meal, I recommend this place. They serve up some pretty good gyoza dumplings too! I don't recall if they had an English menu (we deciphered the Japanese on our own), but you can probably just point to what you want or ask the staff if you aren't sure what to order.
Other blog posts about Japan you may like:
Hiking up Mount Takao (高尾山, Takaosan) will literally take your breath away
Dōtonbori (道頓堀) – A Food Lover's Paradise in Osaka, Japan
Visiting Shirakawa-gō & Staying the Night in a Traditional Gasshō-Zukuri Farmhouse
Temple Hopping in Kamakura (Engaku-ji & Meigetsu-in)